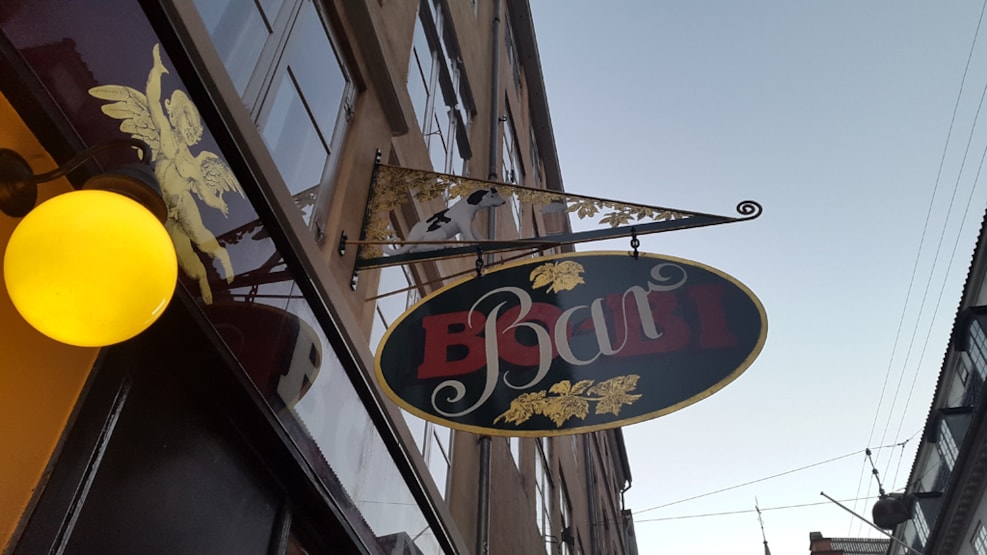 Bo-Bi Bar
A sailor went ashore back in 1917, bought the first bar counter in Copenhagen and started Bo-Bi Bar.

This is the legend surrounding the famous little place in Klareboderne where artists, officials, journalists and 9:00-17:00-people have been hanging out ever since the First World War.

Here, you drink your beer directly from the bottle, and the red lamps and red wallpaper have not been changed since the beginning of the century. Life at Bo-Bi Bar is very different form that on the many French and Italian cafés in the area, but in the small, red, smoke-filled room, it is easy to fall into conversation with a total stranger at the bar counter.