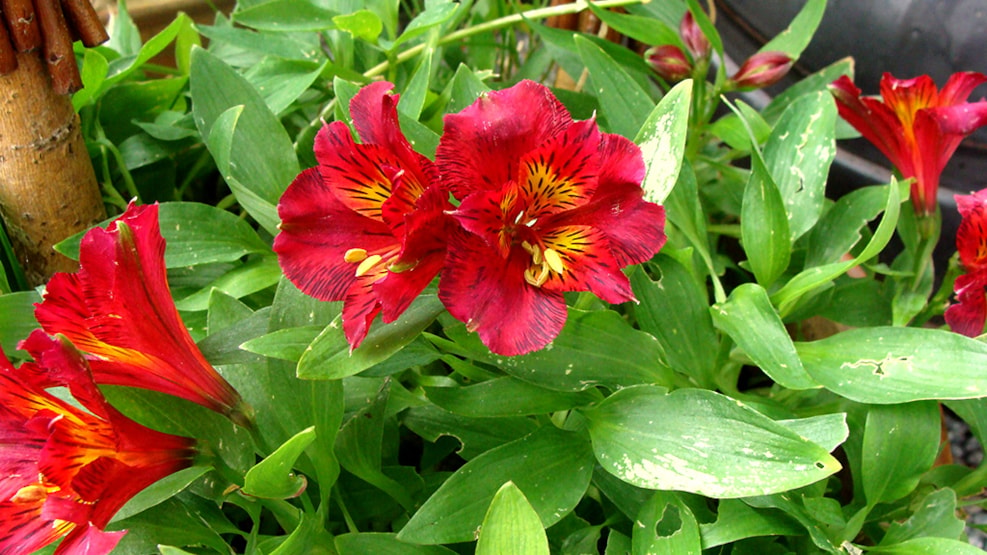 Birkelev Naturkunst - Skærbæk
We moved in in 1997 in a country house that was somewhat neglected. Since then we have gone to great lengths to get the garden arranged as we wanted it. First we got a nice lawn, vegetable garden, fruit garden, bunnies, chickens and cats. Later we supplemented with various small birds in aviaries, pigeons, silver pheasants and goldfish.

The garden of 7000 m2 is continually come more and more under gentle control, so we've got several different flowerbeds, winter garden of 150 m2, pergolas, a garden-pond and more. Since Jane began working full time with wickerwork, many more willow projects have come to the garden. There are many fences, caves, tunnels and many other mostly strange things. Jans many wooden sculptures now also adorn the garden. Frost-proof ceramics have become part of the assortment and are also integrated as a part of our garden.

The Fairytale forest is a whole separate story. Here we fully unfold our creativity and by now it contains a lot of fairytales, children's songs, myths and stories. Our biggest challenge is that the garden is getting too small. We still have many ideas to play with.