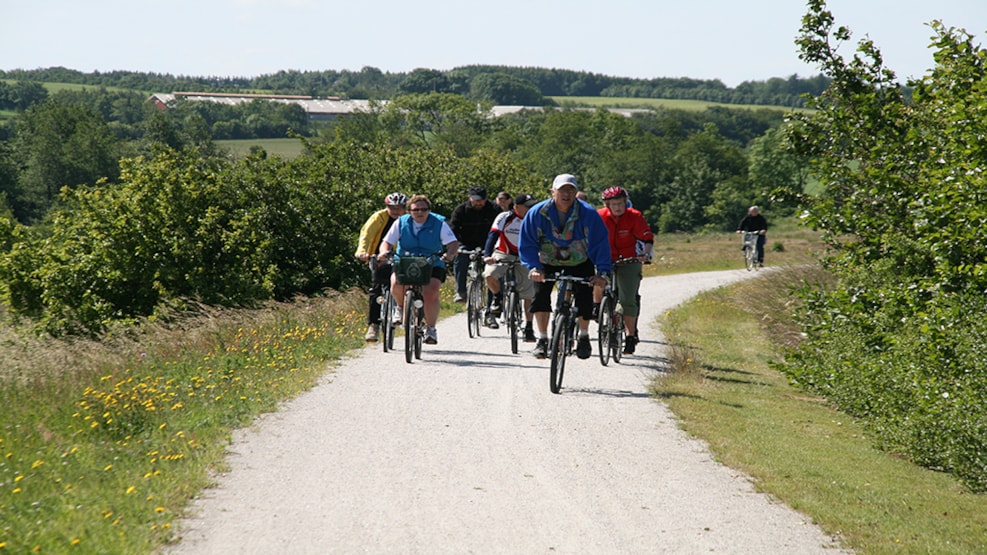 Bicycle trail 29: Hvalpsund - Farsø - Aars - Nibe
Experience the beautiful trail through the landscape from Nibe to Hvalpsund along the old railway. You will pass Halkær Lake, Halkær Mill, which is a special outdoor experience.

When coming from Aalborg to Nibe, it is possible to go by the Limfjord Trail along the fjord or the "Bjergbane-trail" from Svenstrup.
Check out the trail on friluftsguiden (www.friluftsguiden.dk) to find the biking trails. It is also possible to get a printed map at the local tourist information.

Description of the trail
Some of the trail is asphalted for hikers and bicycles and another part of the trail is gravel for horseback riders. In the village of Vegger and the city of Aars, please notice that the trail does not follow the old railway, but signs will lead you the right way.

The railway from Haubro to Hvalpsund was sold to private landowners and was ploughed up, except a small part close to Hvalpsund. Therefore you will be guided to the public roads. When following the marked route, you will follow almost not-trafficked roads only through a very beautiful part of Vesthimmerland.