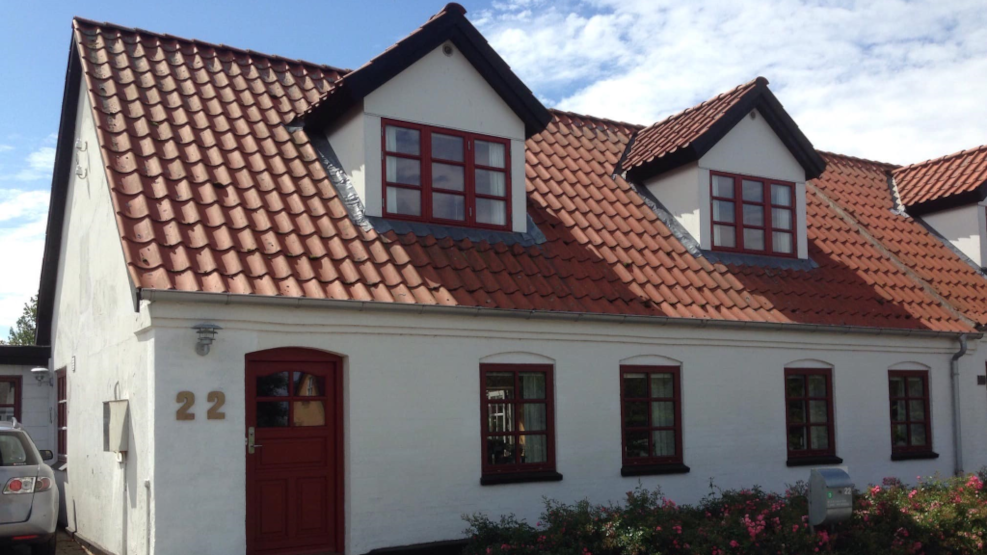 Bed n´ Breakfast K22
Are you seeking accommodation on the island Endelave? This private bed & breakfast gives you the opportunity to sleep in cosy double rooms at a central location. Here, you are close to the ferry berth, eateries, and the island's wild nature.
Private accommodation on Endelave
Sonja and Ib live on the island Endelave a few hunded metres from the ferry landing where they rent out two double rooms. This is your opportunity to book accommodation on the best possible location on Endelave where the majority of the island's experiences are found right outside the door. This is the perfect base for a weekend getaway or a holiday on the island of wild rabbits in the Kattegat sea.
Rooms and facilities
Bed n' Breakfast K22 has two rooms for rent – the yellow room and the green room. Both are double rooms. The green room has a double box mattress, and the yellow room has a double sofa bed. The two rooms share entrance, bathroom, and access to refrigerator and kettle near the entrance.
Feel free to use the outside patio with garden furniture.
Breakfast, towels, linen, coffee/tea, and wi-fi is included when you make a room reservation at Bed n' Breakfast K22.
Prices and booking
The price is 500 per room for 1 person and 600 per room for two persons all year.
Contact Sonja and Ib by phone or mail with your enquiry. Booking is completed buy paying a deposit of 200 DKK.
Explore Endelave
The lovely holiday island Endelave is located a one-hour ferry ride away from the ferry port in Snaptun on the mainland. Here, you will find lots of laid-back island atmosphere, peaceful beaches, and unique, preserved nature begging to be explored. Go for a walk on the popular hiking route, the Kanino, and see if you can spot some of the island's cute, furry wild rabbits. Or rent a bicycle and explore the island on two wheels.
You can find inspiration for your trip to Endelave on this page.