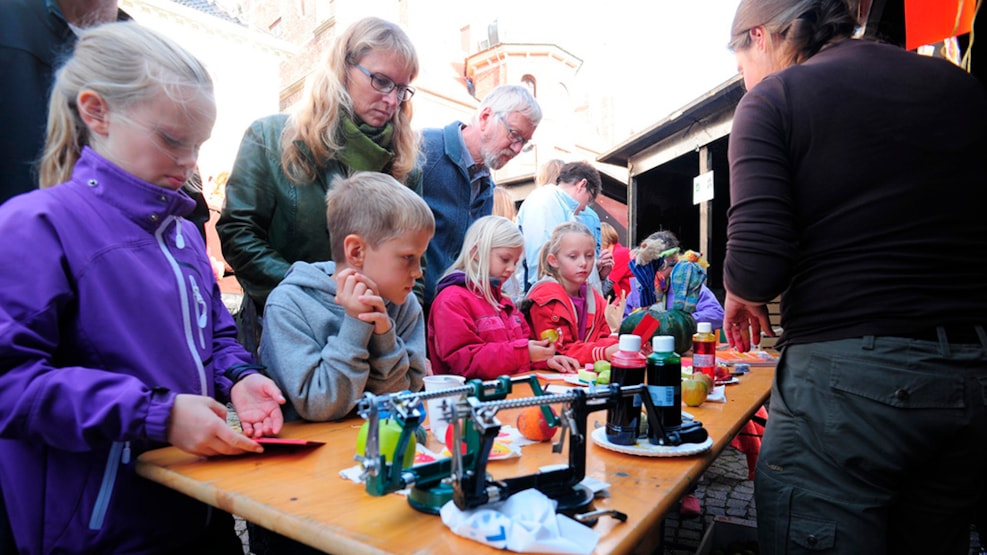 Apple day in Stege
Apple Day in Stege
A love of apples and apple flavours is in the spotlight on Apple Day in Stege.
Taste at least 30 different varieties which are grown in the region – including very rare ones with local roots. Learn to prune your apple tree, have your own apples sorted by variety, strengthen your taste buds at the Apple Flavour School, taste delicious dishes made from apples and attend interesting lectures on apples in art and on which apples you should grow in your garden.
There are activities for everyone – including the children.
Admission to the event is free – even for the lectures. Stege's shops are in an apple-loving mood and are offering plenty of bargains.