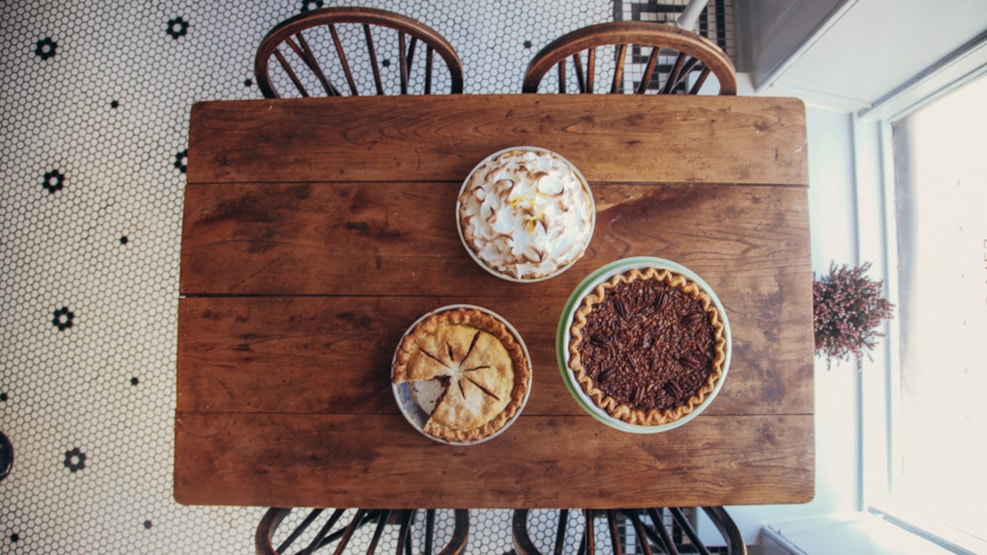 The American Pie Company
It is the first and only pie shop in Copenhagen, serving authentic sweet American pies as well as savory meat & veggie pies for lunch or a hearty take-out meal.
Each pie is handmade daily in their kitchen from recipes handed down from their grandmothers and former generations – classics with their own personal touch. The owners have renovated the café with a beautiful mosaic floor and decorated it with old-fashioned things from their childhood home.
The café is located on Skindergade in the old but charming Copenhagen. The café is perfect for a quick bite to eat and a break from shopping in the city centre.