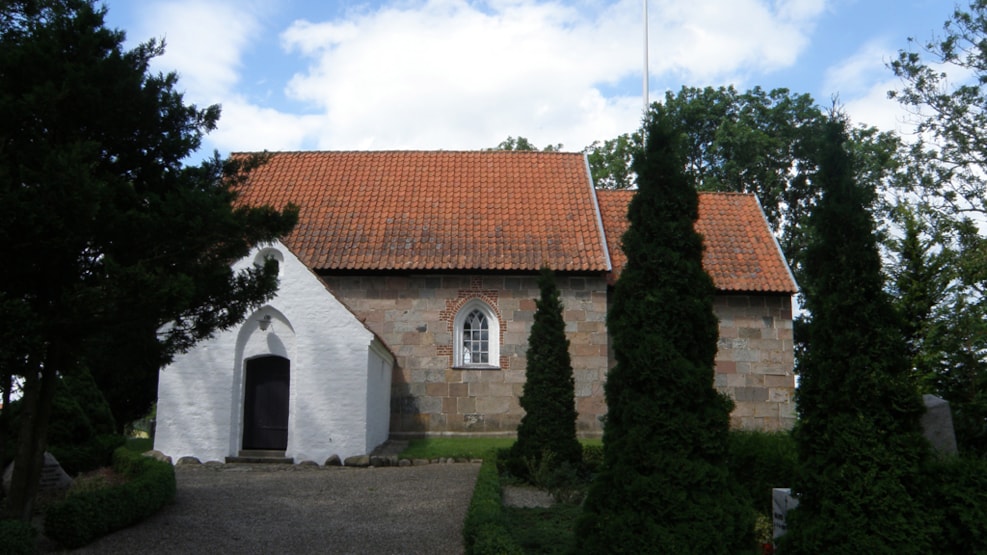 Alling Church
Alling Church is one of the smallest churches in the country. The church was built in 1150. The outside of the church has retained the medieval features, and seen from the north, the church almost stands in its original form.

However, there have been some changes over the years: For example, the old women's-door at the north side was bricked up in 1614, and furthermore a larger windom was established in the bricked up wall in 1863. In 1855 two large Gothic windows were placed in the north and the south wall.

The church is usually open during the daytime.