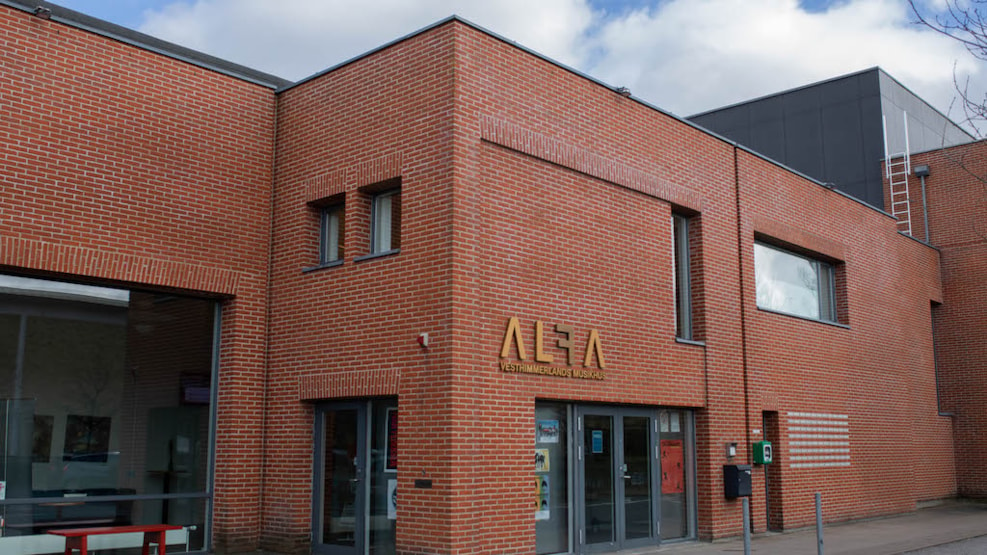 ALFA Vesthimmerland's House of Music
Vesthimmerland's House of Music ALFA is a unique building, sketched by the idea of Per Kirkeby. The house frames great music- and culture experiences, music lessons and associational life. There are activities at all levels, from cultural school and high school to professional concerts with performers from home and abroad.
Handicap facilities
- Parking just outside the entrance of ALFA
- Entrance specially intended for wheelchair users to the left of the main entrance
- By buying tickets, kindly remember to announce that you wish for a seating for wheelchairs. The concert hall has 6 wheelchair seats – 4 in the hall and 2 at the balcony. The wheelchair seats in the hall can be accessed directly through the hall door. The wheelchair seats at the balcony can be reached by using the lift in the lobby.
- Escort arrangement for disabled people
- Disabled people who, by ordering a ticket, points out that there is a need for one escort, can take its helper with him/her to the show or concert for free by showing the escort card.