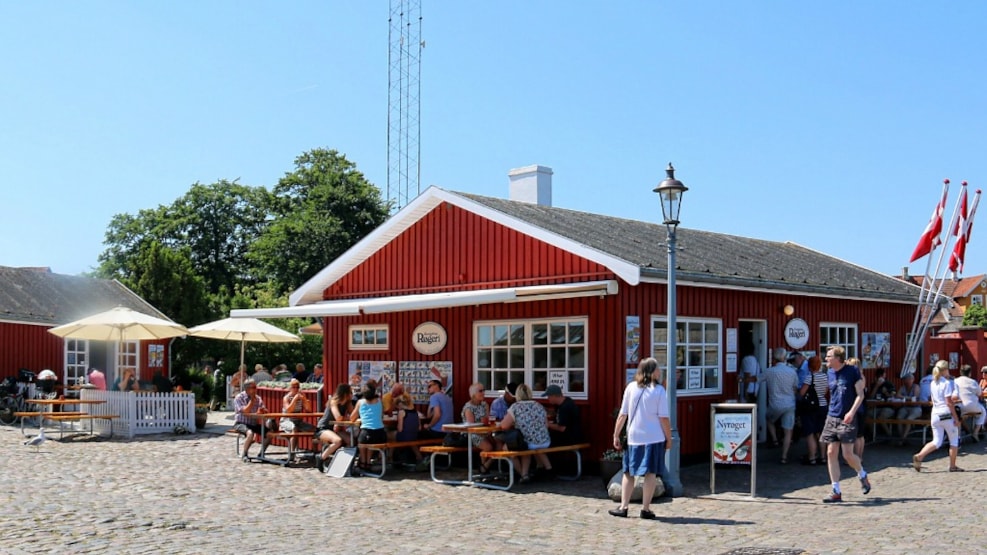 Ærøskøbing Røgeri and café
Freshly smoked fish for your lunch every day of the week in Ærøskøbing Røgeri and Café.
At Ærøskøbing Røgeri, you can enjoy a variety of fish and seafood, including hot-smoked herring fillet, mackerel fillet, trout, salmon, halibut, escolar, shrimp, or eel.
You can savor the tasty smoked delicacies in the smokehouse's café, where the smoked fish is served with delicious accompaniments. Here, you can also enjoy cold drinks, a schnapps, or perhaps the Ærø speciality, Riga Balsam. For dessert, you can indulge in a good cup of coffee, hot chocolate with whipped cream, a piece of freshly baked cake, or an ice cream.
If you prefer not to dine in the café, you can take all the smokehouse's menus with you as a lunch option during your tour around Ærø or on the ferry journey.
Ærøskøbing Røgeri is a seasonal dining establishment. Therefore, please check the website or Facebook for current opening hours.