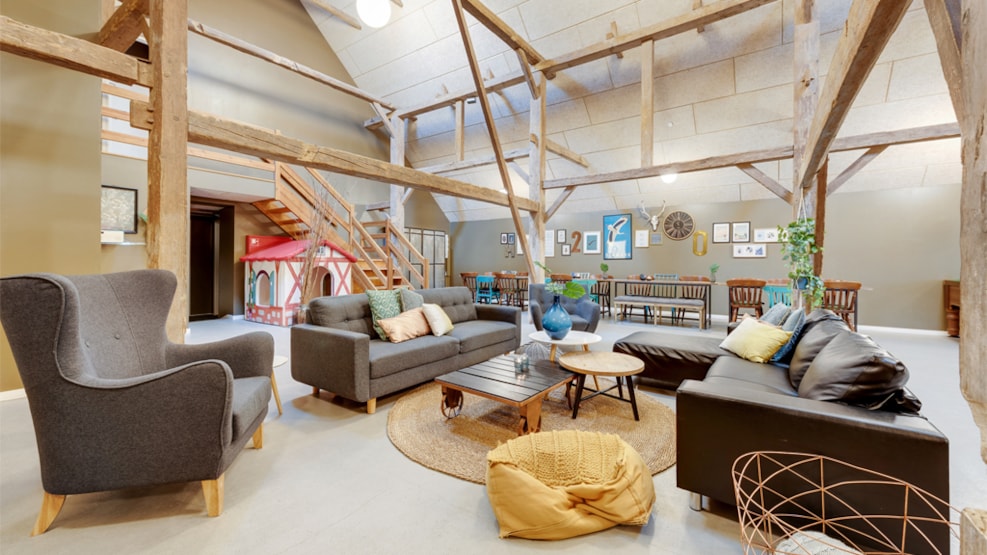 Adventure Park Apartments - 24 person Holiday Home
Invite your entire family or all your friends on vacation to Adventure Park's huge holiday home for 24 persons. Here are lots of fun activities, both in the house and in Adventure Park, which you will have free access to.
Between the old town of Ringkøbing and the holiday-resort Søndervig, you will find this unique holiday home, which houses 24 persons, and where fun activities for all ages, is our focus. The rural style is maintained in the house, which is an old, reconstructed barn. The house is well furnished and organized with a large, well-equipped kitchen, lots of bedrooms and a huge living room with modern furniture, a playhouse, foosball table, dart, and your own mini golf course. When you are staying in the house, you have free access to Adventure Park. You can also enjoy the beautiful nature of the area, with both the North Sea and Ringkøbing Fjord nearby.