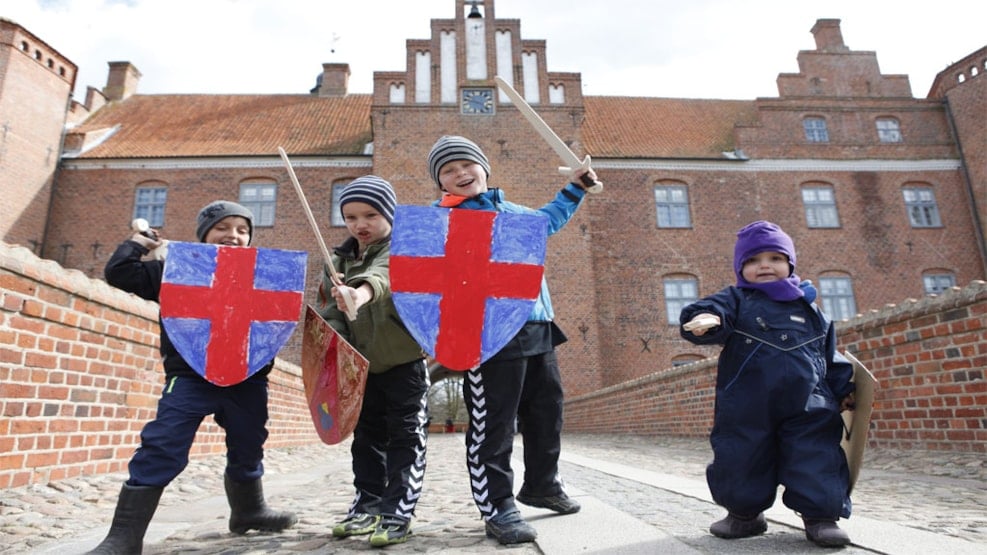 Activities Gammel Estrup The Manor Museum
Year-round activities for the whole family include concerts, historical children's activities, the 1700s, and Christmas preparations.
The old Estrup - Manor House Museum embraces a variety of dissemination services throughout the year, which we can offer visitors to the museum. In addition to exhibitions, events and guided tours, the museum's dissemination department also consists of personal dissemination, outdoor communication, and the museum's school service
Each year there are also changing exhibitions, historical activities in all school holidays and 1700s, All Saints' Eve and Christmas at the manor house.
The History
Old Estrup's history can be traced back to the 1300s, and for 600 years the place has been in the family of Scheels. In the 17th and 17th century, it was one of the richest and most influential families in Denmark. It is said about Christen Skeel that he possessed so large land possessions that he could ride from Grenå to Viborg solely on his own lands. Only in 1926, Old Estrup was sold as a result of a new inheritance law, which made it impossible to keep the farm in the family's property.
See what others are sharing on Instagram