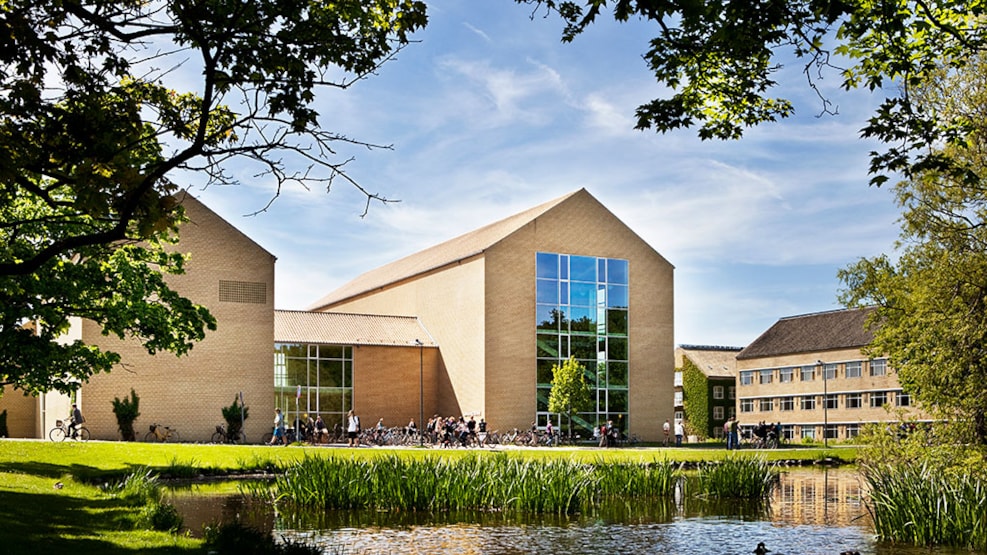 Aarhus University
Aarhus University is architectural interesting because it is blending in its surroundings, both in the University Park and the Nobel Park.
Designed by the Danish architect C. F. Møller, Aarhus University is recognised internationally for its stylish, yet sympathetic architecture and for how it blends with the contours of the surrounding parkland. Aarhus University offers unique and quite different opportunities for research and education across all fields of education – for the betterment of students, researchers, authorities, and commerce.
An architectural MUST-SEE
Aarhus University is a world-class architectural experience, by some considered one of the most beautiful universities on the planet, including Huffington Post, Culture Trip, and Skyscanner who have expressed high praise of the university. Clear-cut shaped and gable-roofed, the yellow-brick buildings blend in beautifully with the lush greenness of the University Park. A stroll in the park is a wonderful experience and one not to miss when visiting Aarhus.
University of diversity
Aarhus University combines the quality of its services with diversity; a diversity which also ensures extensive contacts between the university and all important sectors of society. Aarhus University has an international focus and makes targeted efforts to attract researchers and students from abroad.
Rankings
In recent years, Aarhus University has moved up in the most important international rankings. Among over 17,000 universities world-wide, Aarhus University is ranked in the top 100 by several influential rankings
Shanghai Ranking (ARWU) 69 (2022)
National Taiwan University Ranking 107 (2022)
US News Best Global Universities Ranking 103 (2022)
Leiden Ranking 134 (2022)
Times Higher Education World University Ranking 117 (2022)
QS World University Ranking 161 (2022)
See what others are sharing on Instagram