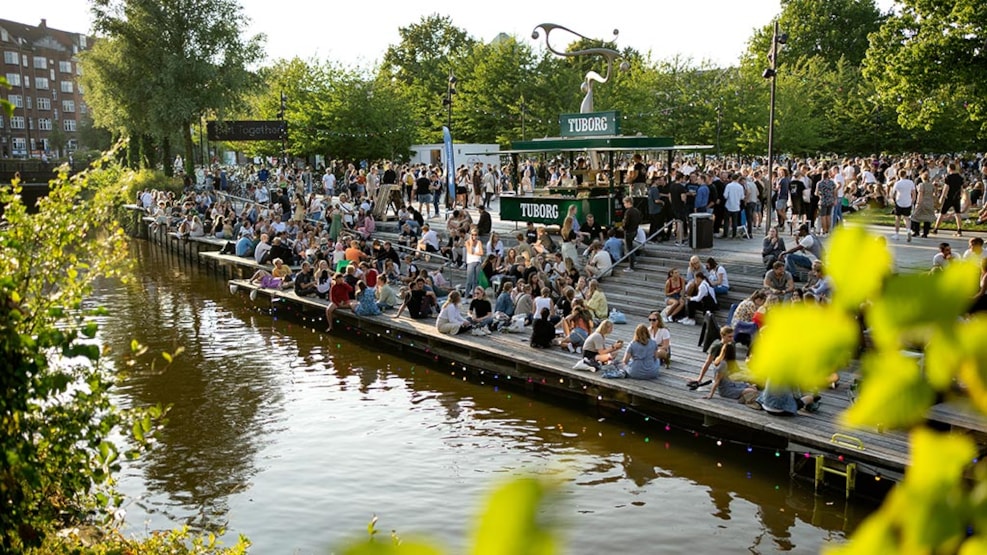 The Aarhus Festival
Aarhus Festival is among the largest cultural events in Scandinavia and showcases both local, national and international artists. Aarhus Festival is highly esteemed and recognized both in Denmark and abroad.
Vibrant with life
The festival makes the city vibrant with life, energy and creativity. Urban art, gastronomy and music. For 10 days every street and alley, club, stage, gallery and museum swarm with art and entertainment where renowned traditions flourish side by side with the new and unexpected. 
The theme for 2023 is "Mind the Gap", highlighting the need for community.
Festival app
You can download The Aarhus Festival app for App Store and Google Play and take the programme with you.
The Theme
Each year, the festival has a theme serving as a frame for the more than 1000 different events and 100 venues. The events vary widely and cover all aspects of art and culture and gathers around a half million guests each year. The festival encompasses theatre, music, art and architecture in urban spaces, gastronomy, dance and everything in between to create a setting of curiosity, culture and creativity.
Royal affiliation and rich history
The patron of Aarhus Festival is HM Queen Margrethe II and the Mayor of Aarhus is Chairman of the Festival Board. Aarhus Festival was first held in September 1965 and has developed into both an international festival and a major local cultural event.
The program for the Aarhus Festival 2022 you will find on www.aarhusfestuge.dk/en - and you can already start getting excited for a blast of a festival.
See what others are sharing on Instagram