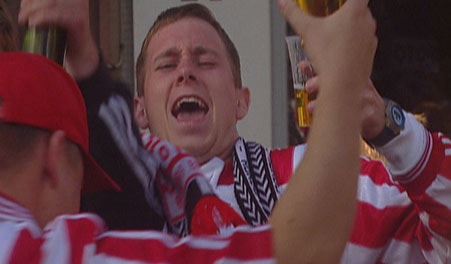 Aalborg Portland Park
Aalborg Portland Park is the turf for AaB, Aalborg´s own football team. The stadium is nearly 100 years old with a capacity of approx. Experience the atmosphere of up to 14.000 fans for league matches.
The very first Aalborg stadium was consecrated in 1920. After several expansions, alterations, and modernisations, a brand new Aalborg stadium was consecrated back in spring 2002, with a new north facing stand in 2 floors and a range of alterations to the others stands as well.
Sponsored Stadium Name
The stadium has had some different main sponsors during the years, and because of that, some different names as well. In the autumn of 2007, Aalborg stadium was renamed Energi Nord Arena. In March 2012 the named changed again to Nordjyske Arena. Since spring 2017 the stadium has has been named Aalborg Portland Park.
Facilities
The ticket offices are located at the stadium's north-western corner and at the south-eastern corner. At all corners of the stadium, you can buy different kinds of snacks, beer and food before, during, and after the match. In continuation of the foyer on A. Enggaard-stand you can visit the AaB Café, where you can buy snacks, beer, and food.
Read more about Aalborg Portland Arena… (Danish)
Bus number 16 crosses Annebergvej and bus number 2 crosses Kastetvej, which are streets located near the stadium. You can also take the train in which case you get off by the station in the western part of Aalborg and walk from there to the stadium.