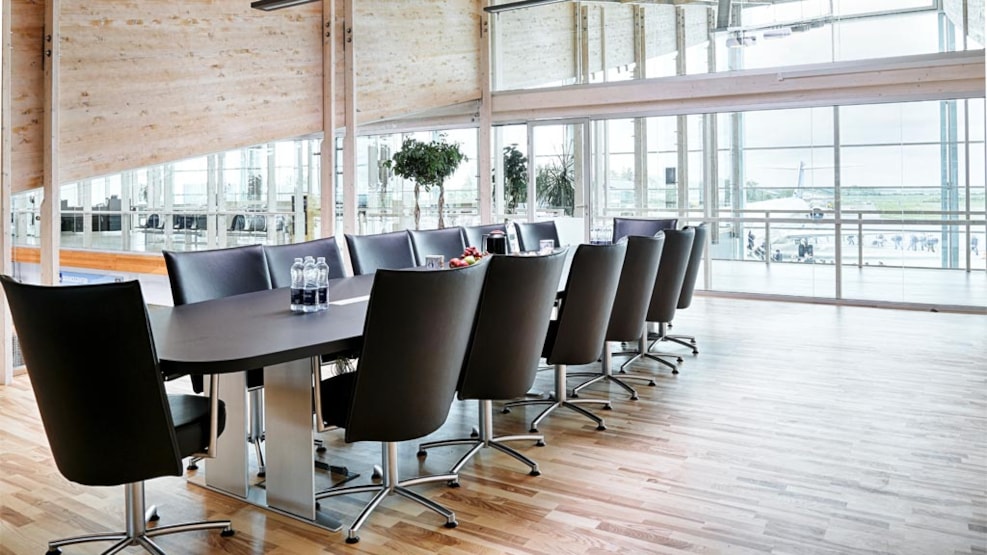 Aalborg Airport
In addition to being an airport that allows you to travel to Aalborg from all corners of the world, Aalborg Airport also has a VIP lounge where you can personally say goodbye to your guests
It is entirely up to you to decide what you would like to use this lounge for, perhaps a farewell reception, one last networking event or something else.
The airport's restaurant, Food, is responsible for catering the airport's events, and they have a menu with a wide selection of food and drinks.
You can also end the conference with a tour of Aalborg Airport, where a guide with extensive knowledge of the airport will take you behind the airport backdrop and show you what you do not normally see when you are traveling.
Capacity: Up to 180 people