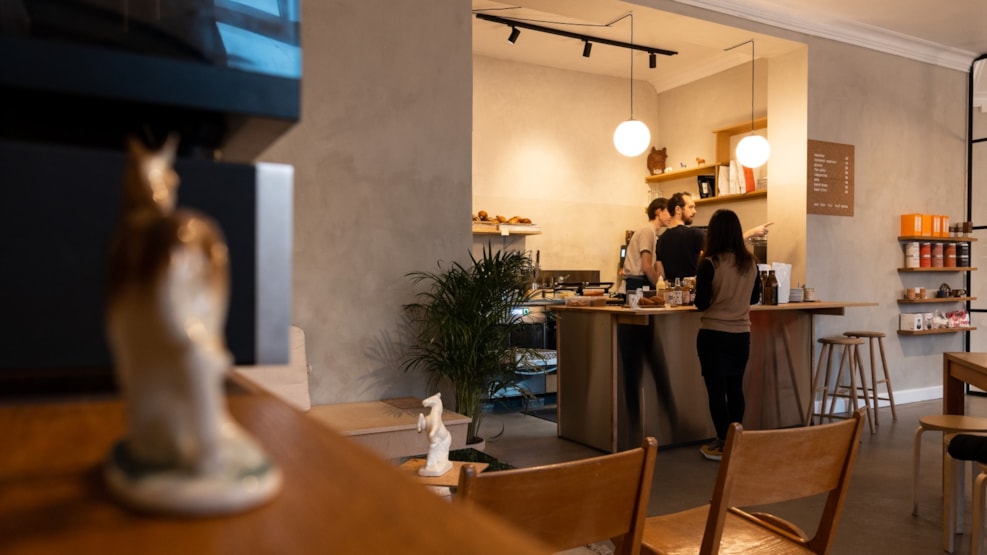 Wild Horses
Experienced international barista serves high quality coffee and a delicious daily salad in Sydhavnen.
Australian Dane Hirsinger has been making coffee all over the world for 20 years, from Adelaide in Australia to London and Berlin in Europe, and now he has settled in Sydhavnen on Borgbjergsvej with the café Wild Horses.
In addition to the really good coffee, you can also get breakfast in the form of buns from the bakery Benji, the salad of the day and the really delicious vegetarian toast made from sourdough bread with western cheese, chilli jam and pickled red onion - a must try!
Wild horses are located in the authentic Sydhavnen, and will probably quickly jump up on the list of the best coffee in the neighbourhood. Borgbjergsvej has also been undergoing a transformation in recent years, with more and more exciting cafés and restaurants popping up. Not far from the café is the beautiful nature area Sydhavnstippen and Valbyparken, and would be obvious to take a stroll past, now that you have gone out there for coffee anyway.
A Wild Horses has now also opened on Sønder Boulevard in Vesterbro, so you can get your coffee fix there.