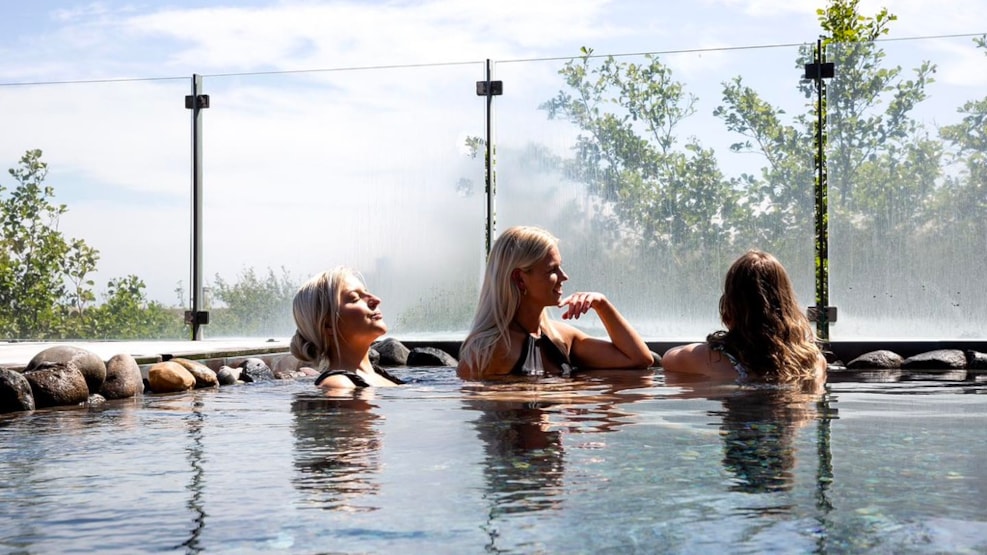 Wellness for ladies
Wellness just for girls - an evening of total relaxation and well-being for you, your girlfriends, mum or sister. On this special wellness evening, you will have an unforgettable experience exploring our beautiful spa world.
At Blåvand Kurbad og Wellness you will find cold and hot, indoor and outdoor pools, saunas and steam baths: There are a total of seven hot rooms ready for you.
There will also be a sauna master who will introduce you to several wonderful sauna experiences. Here, water and essential oils will be poured onto the red-hot lava stones, filling the sauna with aromatic, fragrant steam that will cleanse the entire body.
A tasty sandwich, fresh fruit and a glass of wine per participant will be served to them - and of course there will be plenty of fresh water.
Please note that swimming sandals are required. You can either bring your own or purchase them at the wellness reception.
*We reserve the right to make any changes.