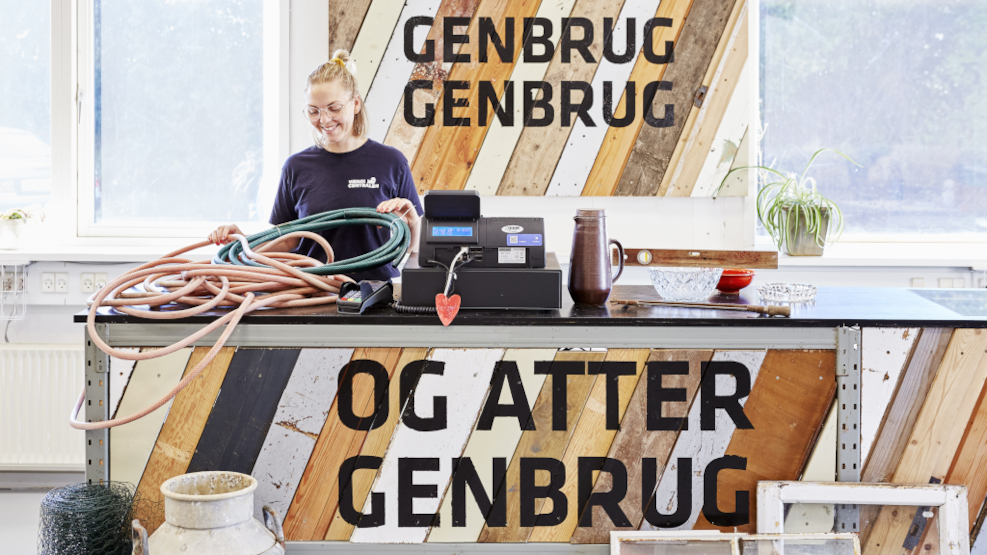 Værdicentralen Odder
Make a scoop in this recycling paradise in Odder, where you can find everything from interior nignags to electronics and furniture. In the shop you can buy things from the city's recycling station, which otherwise would be incinerated. Come and give a new life to the surprisingly great things, which people throw out.  
The secondhand shop of the future
With the slogan 'recycling, recycling and more recycling" this shop is fuelled by the sale of the things, which have been handed in to the local recycling station. The purpose for the shop is to recycle as much as possible of the thing, which have been handed in, without it having to be incinerated or destroyed. Everyday tonnes of materials, which could easily be of great value for someone else, are handed in. Therefore, can you as a customer look forward to hundreds of new merchandises on the shelves on a daily basis, which are sold to very advantages prices.
From design items to building materials
The brand new 550 m2 shop is placed on the northern outskirts of the city of Odder in direct extension of the recycling station. Here, you can have a look around in a broad variety of merchandise. The recycling station is in cooperation with the additional secondhand shops in the area regarding clothing, building materials and a lot of other things.
Be aware of the opening hours
The shop is open three days a week in a limited time slot. So, make a mark in your calendar Tuesday, Thursday or Saturday and go hunting among all the new items on the shelves. You can find the opening hours on Værdicentralen Odder's website.
Stay Tuned on Værdicentralen Odder's social media
Keep an eye on Værdicentralen Odder's on Facebook and Instagram, where you can get news, see the new treasures from the recycling station and the upcoming events.