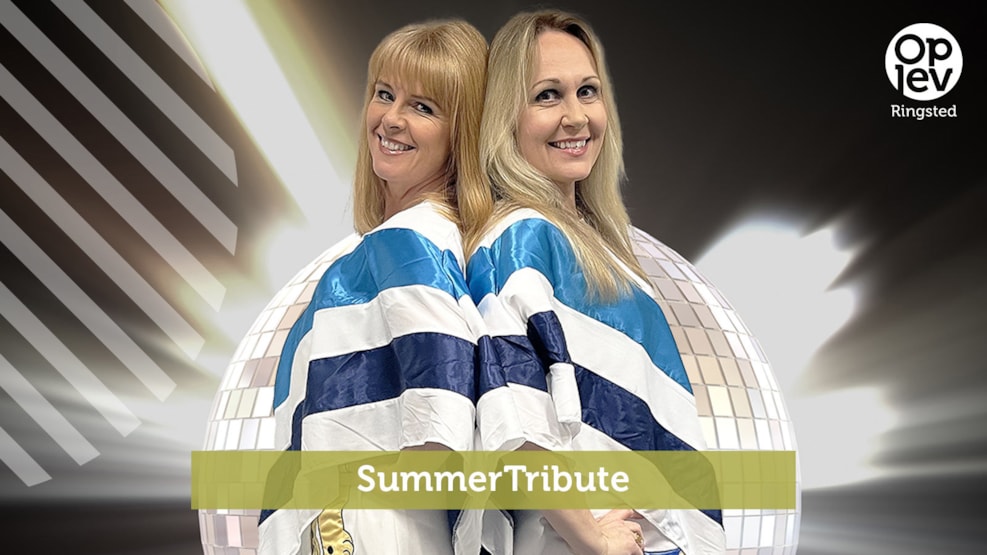 SummerTribute
When Valdemar the stage opens on the lawn in front of St. Bendt's church, it's summer in Ringsted.
At the Valdemar stage, both children and adults meet for a varied selection of music and entertainment.
Glæd jer til fire fede koncerter på Valdemar Scenen i juli måned
Under navnet "SummerTribute" præsenterer Oplev Ringsted og Ringsted Kommune fire bands, der i hver sin genrer laver nogle fede tributekoncerter på Valdemar Scenen.
I samarbejde med Ud af BOXEN præsenteres ved hver koncert et band bestående af unge fra Ringsted og omegn, der vil fungere som opvarmningsband for aftenens SummerTribute. Vi vil gerne give de unge bands mulighed for at optræde på en rigtig scene foran 300-400 publikummer, og de vil give en koncert på 20-25 minutter. Flere af de unge bands, vi præsenterer ved SummerTribute, spiller efterfølgende koncert i Kulturhuset i løbet af efteråret.
Der kan købes drikkevarer på pladsen og en madvogn sælger lækkerier, både fra det søde og salte køkken.
Vi præsenterer følgende artister:
8. juli: Robbie Williams Jam. Ud af Boxen præsenterer Meddox.
15. juli: ABBA show. Ud af Boxen præsenterer Hotspot.
22. juli: Bryan Adams Jam. Ud af Boxen TBA.
29. juli: Mr. Smoking. Ud af Boxen TBA.
1. september: Shubiforsjov
Programmet for hvert arrangement kan ses på facebook.com/OplevRingsted under Begivenheder.