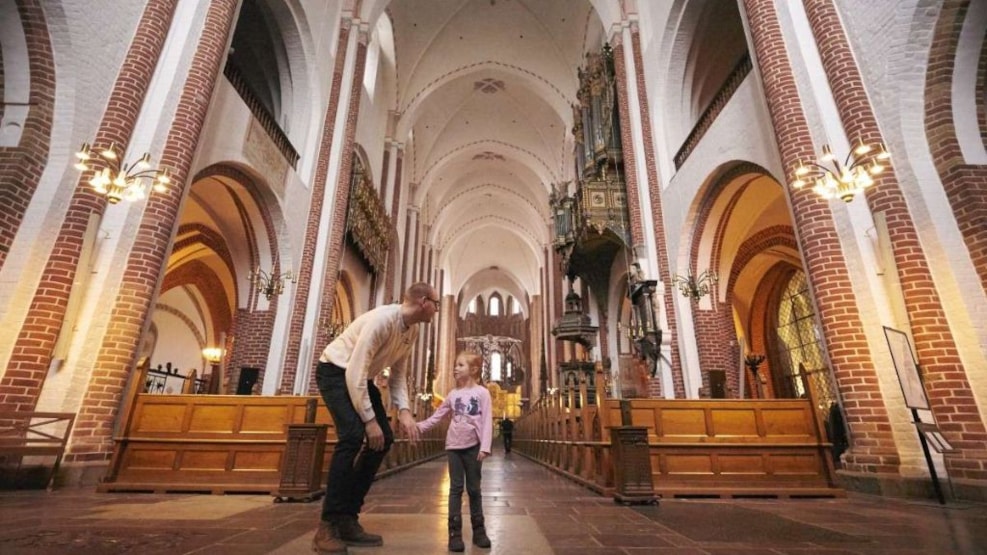 Summer in Roskilde
Summer in Fjordlandet: Roskilde
Try Fjordlandet's guide to a summer with museum experiences, tours, Viking adventures for the whole family, get-aways, outdoor experiences and wonderful local flavors!
For example, build your own model ship at the Viking Ship Museum, pat a bee at the award-winning mead producer Snoremark or design your own t-shirt at RAGNAROCK. Or go on a treasure hunt in Roskilde Cathedral's fantastic gold treasures and travel 100 years back in time at Lütshøft's Merchant's Shop. You can also go on a troll hunt for three large trolls or jump into the fjord from the bathing bridge at Roskilde Camping.
You can also taste the most delicious, local, organic produce and fill the food basket when Fjordlandet's eateries invite you in and the producers open the farm shops.
So visit Roskilde in the summer months and get unique experiences for a memorable holiday.