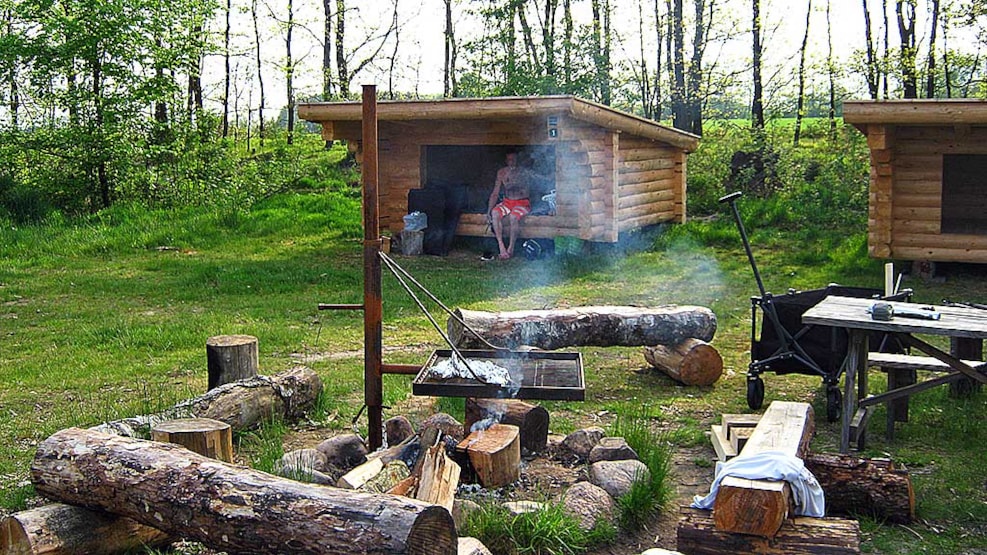 Knudshøje - shelters
The shelter site Knudshøje is located by the Ancient Road (Hærvejen) 1.5 km northwest of GIVSKUD ZOO. There are three shelters, each sleeping up to 5-6 persons. There is a campfire where firewood is free of charge.
Gathering firewood in the area is not permitted. The woodshed is regularly supplied with firewood. There is access to water. From Easter through week 42, toilets are also available.
Location
The site is located approximately 100 metres south of the Hærvejen / Stadionvej intersection. Opposite the shelter site there is a parking space with maps of the paths leading from Knudshøje.
Booking
The shelter site is free to use. The site is managed by landowner Leif Kyed in collaboration with the local advisory council of the Givskud Parish. You book online at Udeliv Vejle, but please contact teknikogmiljo@vejle.dk with any questions.