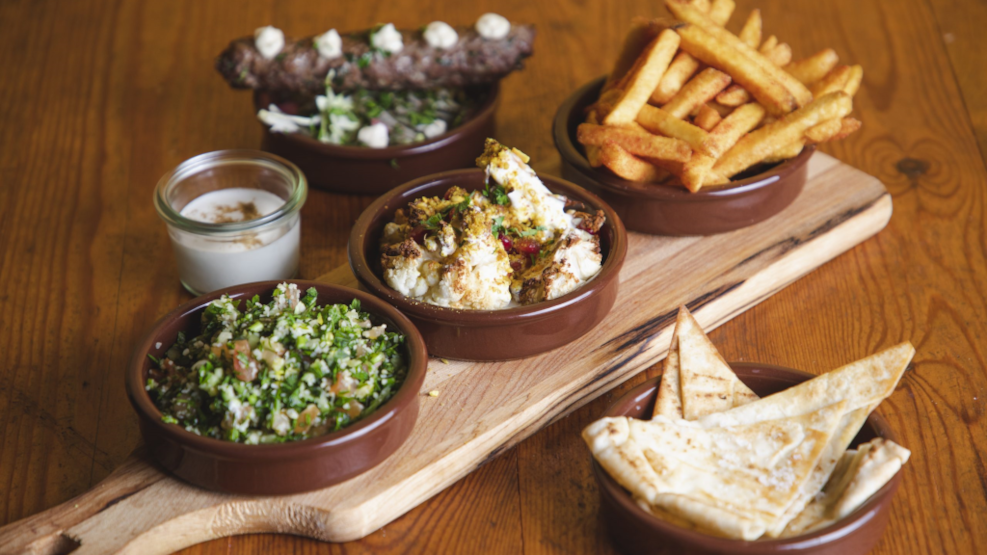 Kardemums - Syrian Cuisine
Experience authentic Syrian cuisine at this restaurant located in the middle of the pedestrian street in Odder. Here, Danish ingredients are combined with traditional Syrian culinary culture, resulting in great taste experiences that can be enjoyed in the atmospheric restaurant or as takeout.
Syrian Delights in the Heart of Odder
At Kardemums in Odder, you can look forward to a dining experience unlike any other in town or the region. Imam is in the kitchen preparing traditional dishes from Syrian cuisine, crafted with passion and skillful craftsmanship. While the menu has strong roots in Syrian culinary culture, many of the ingredients are produced locally in Denmark.
The food is served in a cozy setting in the restaurant, authentically evoking thoughts of distant lands. Alternatively, you can enjoy your meal outdoors on Rosensgade or take it home to savor in the comfort of your own home or holiday home.
On the Menu
The menu at Kardemums revolves around a selection of delicious Arabic flatbreads with cabbage, parsley, and Imam's signature salted lemon vinaigrette. You can choose from options such as falafel, shawarma (spiced chicken), and beef kofta.
To accompany your flatbread, there is a wide range of Syrian condiments, snacks, and dips available, providing a strong and varied taste experience. And if you have a sweet tooth, you can also try homemade Syrian cakes or desserts.
Additionally, each week you can try a new dish, based on Imam's own family recipes. Keep an eye on Kardemums' Facebook page, where this week's special, and other news, are presented.
For beverages, you can choose from an exciting selection, including freshly made lemonade, soft drinks, juice, and a good cup of coffee or tea.
You can view the full menu on Kardemums' website.
Also Available for Takeout
All dishes at Kardemums can be ordered for pickup. You can place your order online on this page, and the staff will ensure that your food is ready when you arrive.
Opening Hours
At Kardemums, you can enjoy Syrian cuisine for both lunch and dinner.
The restaurant is open from Wednesday to Saturday every week. You can find Kardemums' precise and current opening hours on their website.