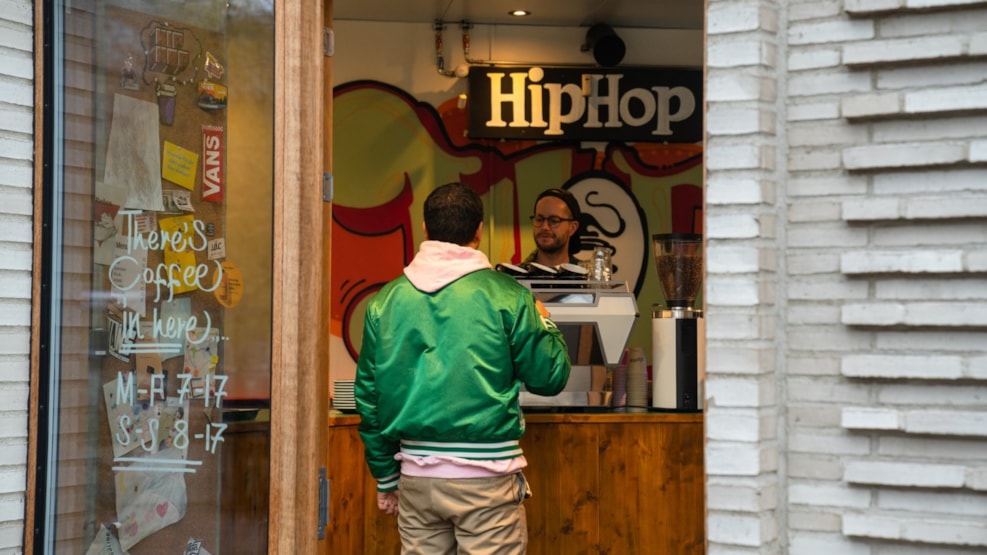 HipHop
Grab yourself a fine cup of coffee at HipHop, a coffee bar that does all the classics with flair and style, right in the centre of Frederiksberg.  
Just by Frederiksberg Allé Station is a small but vibrant coffee bar called Hiphop, which certainly lives up to its name. It's only 20 square metres, but it is filled with style, atmosphere and coffee that makes you want to keep coming back. 
HipHop is the java baby of American born Lucas Allen. He was raised in Sacramento, California and for the past thirteen years he has worked with coffee,  first around California, then Florida, and in Sydney. Now a father of three, he has made his home here in Denmark. And thankfully for all you coffee fans, he has set up his own a cafe that delivers on all fronts. 
Classics on the menu 
'Hiphop' is open Monday to Friday from 07.00-16.00 and from 08.00-16.00 on weekends. While there are no surprises on the menu, this doesn't mean that the coffee is not excellent, because it is. Espresso, filter, Americano, piccolo, cortado, flat white, cappuccino and latte are all present and correct. As it should be. 
What sets this place apart is that Lucas is a true coffee nerd. He pours his passion, knowledge and expertise into every cup. He reads the TDS of the water every day before brewing. Not many places do that, even though really, they all should! 
Oh, and in case you're wondering, it's called Hiphop because Lucas loves the genre and it's a pretty safe bet you know what music will be coming out of the speakers!