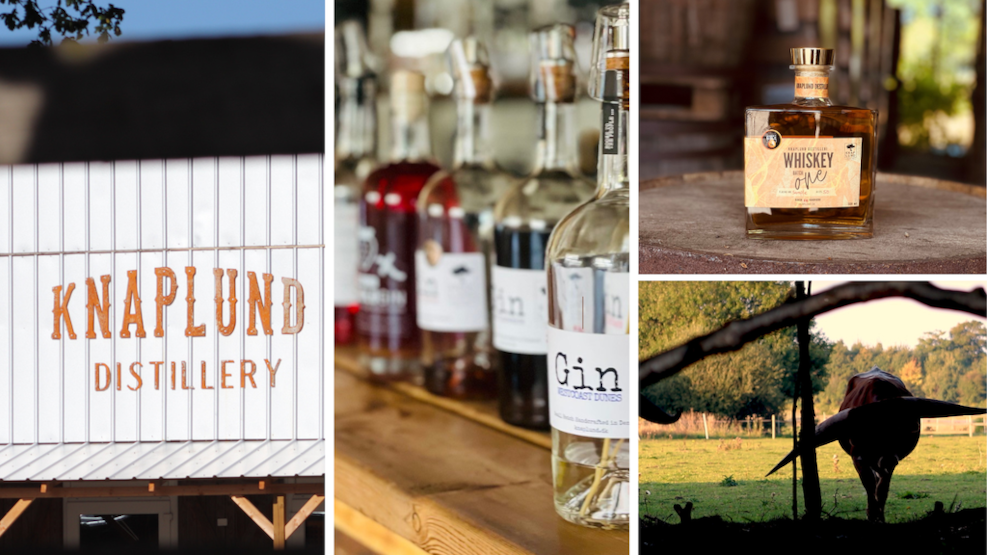 Guided tours at Knaplund Destilleri
We've set up our distillery in the middle of the Jutland prairie - a place surrounded by great stories, grazing Texas Longhorns and lots of atmosphere. Join us for a summer tour and get a taste of the atmosphere. As with the decor - the products we produce at Knaplund always have a little twist and a smile in the corner of your eye.
Guided tours twice a day week 27, 28 and 29 Wednesday, Thursday or Friday - 11.00 and 13.30
At Knaplund Destilleri we make "Booze to the People" - Gin, Whiskey and Moonshine that makes people smile, lower their shoulders and get a little happier. In the middle of the Jutland prairie, we've set up our distillery - hear the story of how we turned a former boarding school into an award-winning distillery and you'll be taken inside the distillery itself - and we've selected a few samples for you.
You can satisfy your hunger at the distillery before or after the tour - this year it is possible to buy food & drinks and enjoy the atmospheric surroundings.
Hear the story of Knaplund
Come inside the distillery
3-4 selected tastings
ticket price is refundable when purchased in the shop
Food & Drink can be purchased at the distillery
The shop and distillery are open 10 - 15