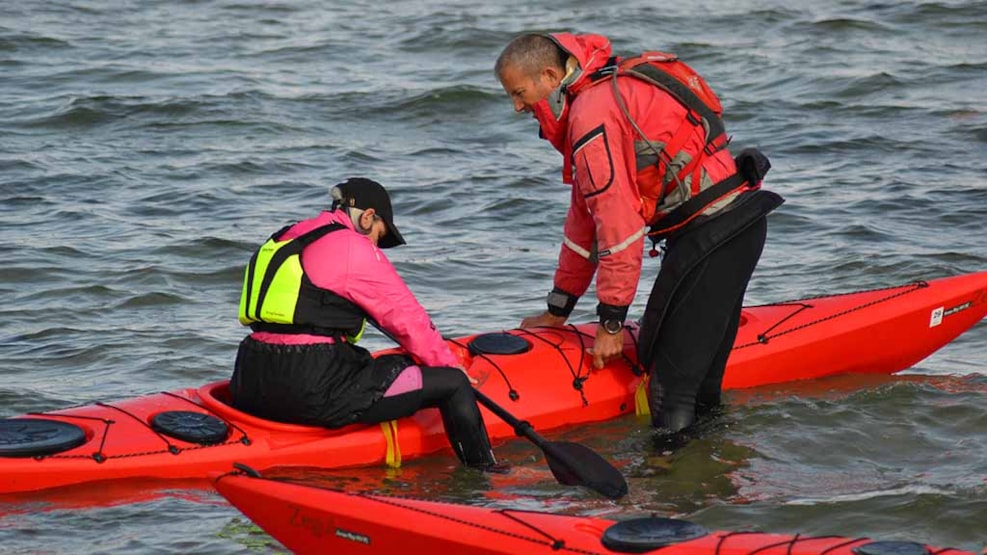 Guided tour in sea kayak from Bogense
Try a wonderful sea kayak tour in the calm waters off Bogense with an experienced instructor - Wednesdays from 12 July to 9 August!
Let's go on a fresh morning trip along the coast of Bogense to the Seagull Isles. We'll see Bogense from the sea and the bird life of the Seagull Isles from a distance, as the islands are a protected habitat. We are led by an experienced sea kayak instructor who guides us, tells us about what we see and serves a small snack along the way. Maybe we will also swim from the kayak, if you want to try.
We'll row together in protected waters under safe conditions and adapt the activity to your wishes if you want to be challenged a little more.
Sea kayaks, paddles and life jackets will be provided, and before the trip you will receive a thorough briefing on how to do it, and we will talk about safety and procedures.
When
Wednesday 12 - 19 - 26 July and 2 August and 9 August.
At 08.00 to 12.00.
It is possible for groups to arrange tours at other times by agreement.
Practical information
Price: DKK 400 per participant.
There can be a maximum of 6 on a tour.
Sea kayaking is a wet activity, so wear swimwear and some clothes that can withstand salt water - possibly a windbreaker. You can wear bare feet or bathing shoes.
Bring a towel, dry clothes for after the sea kayak trip, drink and possibly a snack, sunscreen and hat.
You must be 14 years of age to participate, and young people under 18 must be accompanied by a parent who can give consent to the activity on behalf of the young person. Participants must be covered by their own liability/accident insurance.
Please note that the weather and other circumstances may lead to cancellation. The instructor assesses the safety.