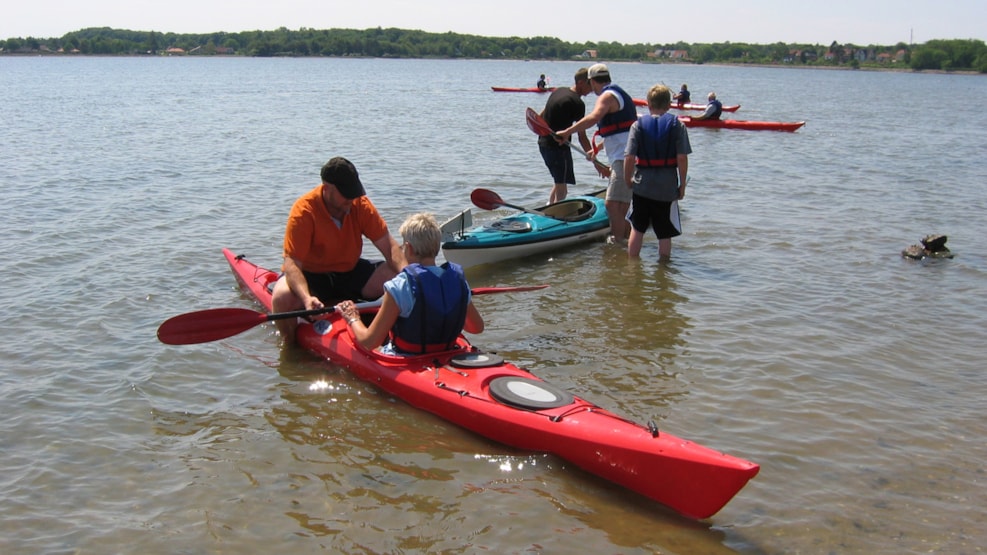 Guided kayaking on the fjord
Every Tuesday and Thursday at 3:00 p.m. from the 6th of July until the 3rd of August 2023 you can try and learn Kayaking for 1 and a half hour with Instructor Michael Jensen. 
After a short introduction and tips, you will be set off and enjoy the beautiful fjord scenery at Limfjorden with Instructor Michael Jensen.
This tour depends on the weather and a minimum of 5 participants is a must, before it can push through.
Duration: 1 hour and 30 mins.
Price per person Euro 40, - (You must be able to swim and be minimum 10 years of age).