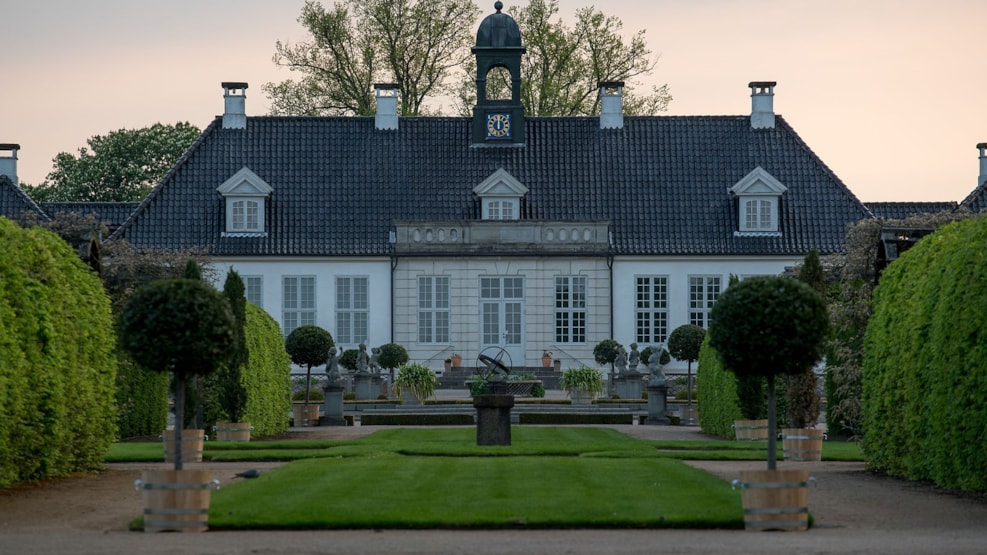 Gl. Holtegaard
Gammel Holtegaard is an art center with a programme of three to four ambitious exhibitions a year, both in the galleries of the main house and in the Baroque garden. Our mission is to present contemporary and classical artworks that make history relevant and bring a fresh perspective to the age in which we live.
The art center's unique location in the historical buildings and grounds of Lauritz de Thurah's Baroque complex is an integrated part of our exhibition profile. It is precisely this context that makes it possible to bring contemporary art into close contact with the historical material Gammel Holtegaard is made of.
The Baroque garden is thus seen as an extended gallery, and exhibitions there are as carefully curated and presented as the indoor ones in our annual programme.
Gammel Holtegaard has a diverse year-round programme of events and activities relating to the exhibitions and to Gammel Holtegaard itself. These include artist talks, performances, talks, debates, garden tours, concerts, and much more