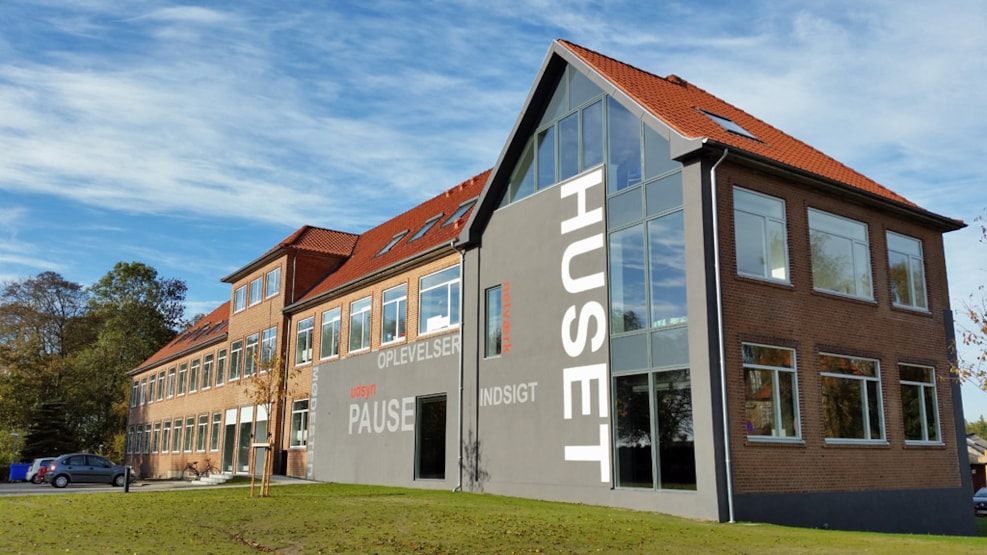 Give Public Library
Give Public Library in the heart of town is open for you! If you are seeking information or inspiration then the library offers a wide selection of books, local newspapers, tourist brochures, films, music and games. 
At Give Public Library, you can relax with a newspaper in the Nyhedstorvet news zone or in the lounge section for adults, all while the young ones play MiniBib or Tweens & Teens. Enjoy the swing – or read a fantasy novel while lying on the library's Fatboys, or use the study room.
The interactive touchscreen lets you access information on everything from accommodation to local activities and experiences. You can also access the Internet and use the computers.
Give Public Library hosts cultural events year-round, including visits by famous authors, inspirational public lectures and children's theatre performances.
In addition to serviced opening hours, the library is open for self-service Monday to Sunday from 8:00 to 22:00.