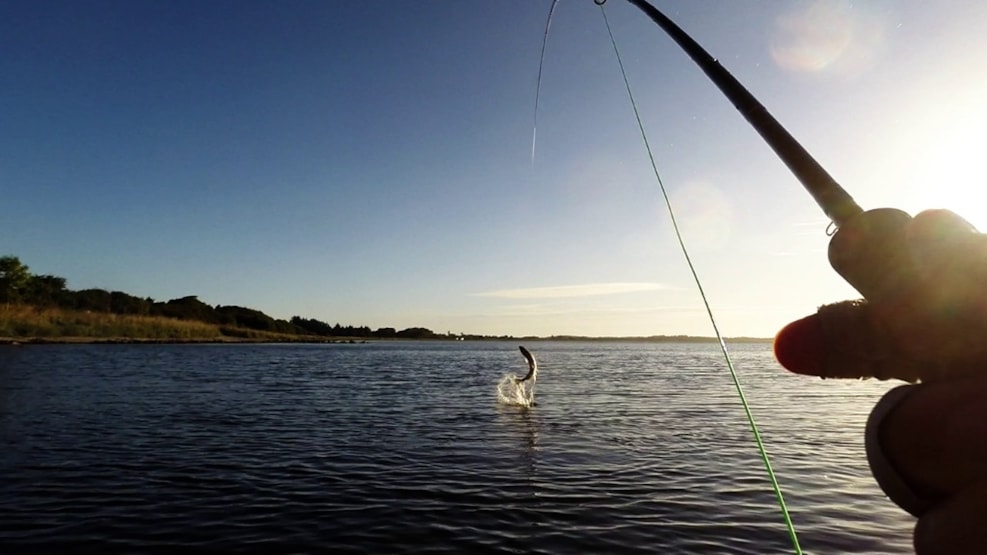 Fishing Guide Thy
Angling in the Limfjord for sea trout is fascinating and exciting, but also requires a lot of patience and experience. That's why many beginners give up after a few trips if they don't have any luck.
I have several years of experience in both spin fishing and not least fly fishing and therefore know how to read the conditions at each fishing spot (water level, current conditions and wind direction), all three of which have a great influence on whether there is a chance for fish or not.
I therefore offer guided trips in the Limfjord in Thy, lasting 3 hours, where I also tell you a bit about equipment, how to read the conditions and spot fish.
A maximum of 3 participants at a time, so everyone gets a good experience and a few pleasant hours.
I have guided Jørgen Skouboe and Nikolaj Kirk from DR TV show "Nak & Æd", with great success, as they both managed to catch a couple of really nice sea trout. And when they can, everyone can learn.
See Nak & Eat a sea trout in the Limfjord.


If you are a complete beginner and do not have your own spinning rod, it is also possible to rent one.
It is a requirement that all participants can present a valid angling license, which can be purchased here.
Choose between Year, Week and Day cards