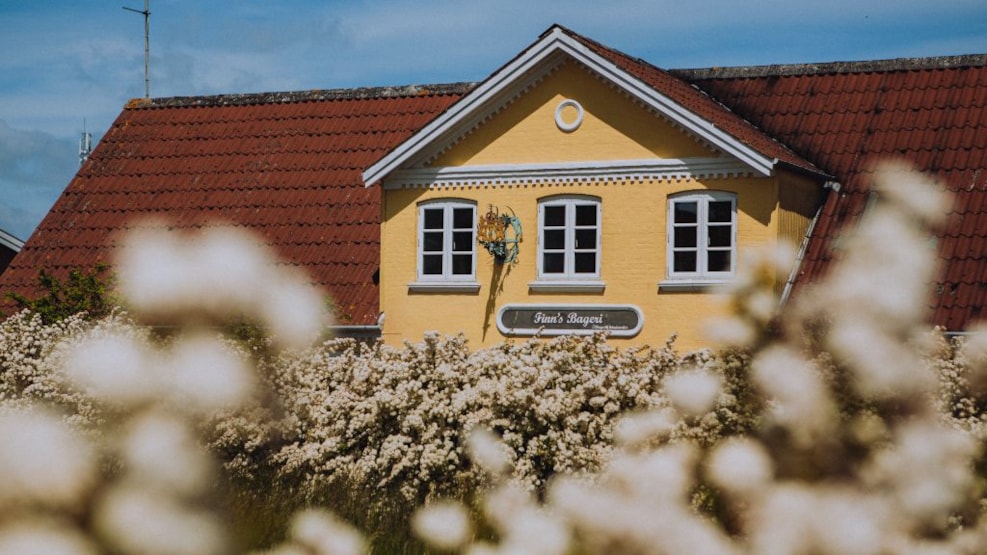 Finn's Bageri
Welcome in Finn's Bageri in Søby. Here you'll find authentic baker craftsmanship at its best.
Finn's philosophy is that excellence starts from scratch. He uses exclusively own recipes - and to those he chooses carefully raw materials that do not contain unnecessary additives or E numbers.
Finn uses his own sour dough and let the dough raise long-term, so the bread gets the right taste and texture.
You can be sure to find the best bakery products in Søby - both delicious sweets and the juiciest bread, as people come from far to buy.
Finn is an "old fashioned" traditional baker craftsman who likes his craft and keep the craft alive.
In the bakery, there is always a great selection whether it comes to freshly baked bread, a little to the sweet tooth or a quick and easy meal in the cosy café.