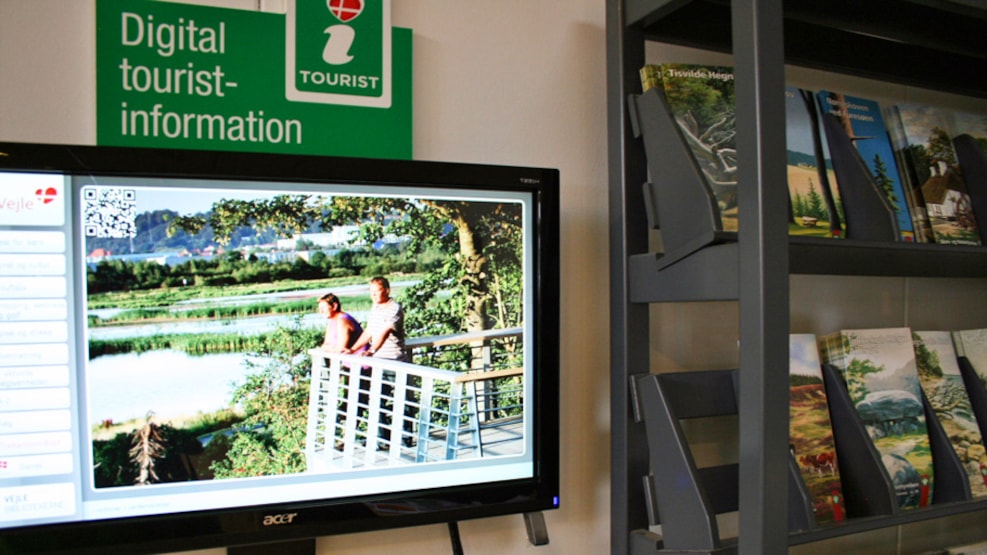 Egtved Public Library
Egtved Public Library is a modern library with flexible opening hours. Located at the Roberthus Culture Centre, the library is open to all citizens and visitors alike and welcomes all age groups. The library is committed to serving the whole community as a centre for the many literature clubs in the area.
If you are seeking information, inspiration or cultural experiences then Egtved Public Library offers a wide selection of books, local and international newspapers, tourist brochures, films, music and games. The touchscreen tourist information system allows you to access information on everything from accommodation to local experiences and activities.
In addition to a wide range of physical and digital media, a number of cultural events are offered, and at the same time the library takes active part in Egtved's cultural life.
In association with the Roberthus Culture Centre, Egtved Public Library also lends its facilities to different events. This is also the natural place to go when seeking information on local history or getting in contact with public services. At Egtved Public Library, you can visit the Local History Archive and the Citizen Service Centre.
In addition to serviced opening hours, the library is open for self-service Monday to Sunday, 06:00 to 23:00.