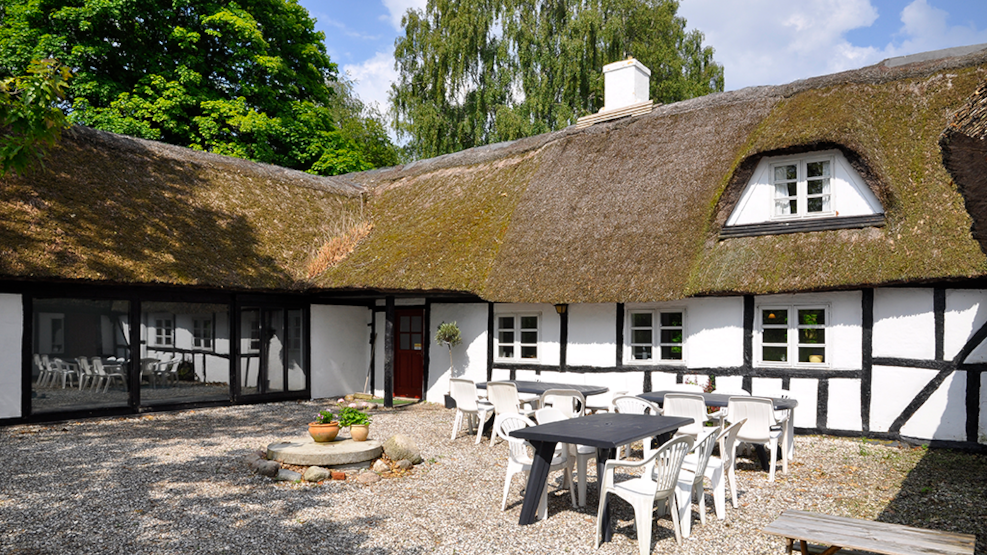 DanCenter Juelsminde
Would you like have a holiday in a cottage by the child-friendly beaches along the eastern coast of Jutland? DanCenter has a large selection of holiday homes at popular resort towns such as Juelsminde and Saksild.
Holiday homes in beautiful surroundings
The area along the east coast of Jutland south of Aarhus is characterised by beautiful beaches, many attractions and the location relative to motorways and major towns and cities such as Horsens, Vejle, Billund and Aarhus is ideal.
The coast of East Jutland is characterised by shallow, calm waters and many sandy beaches with fine white sand. At the many Blue Flag beaches, safety is top priority and there are great opportunities for activities and walks in the beautiful scenery. The coast at Kattegat is perfect for families with children who can safely let the smallest swim in the nice warm water.
Your holiday home rental company
From Norsminde in the north to Juelsminde in the south, DanCenter has around 200 holiday homes. There are holiday homes that cover all needs with different amenities and locations - the vast majority right by the coast.
You can choose a property in the popular harbour town of Juelsminde, where you will find a beautiful marina, delicious eateries, exciting shops and many beautiful beaches. Or have your holiday by probably the east coast's best swimming beach at Saksild. Feel the maritime harbour atmosphere of Norsminde or Hou or enjoy the tranquillity of the peaceful beaches in the bay of As Vig. Either way, you will have a wonderful holiday in a beautiful setting.
Book your holiday home
On DanCenter's website you can find the holiday home for your coastal holiday. You are also welcome to contact DanCenter on the above contact info or visit the local office in Juelsminde. Tjek their opening hours here.