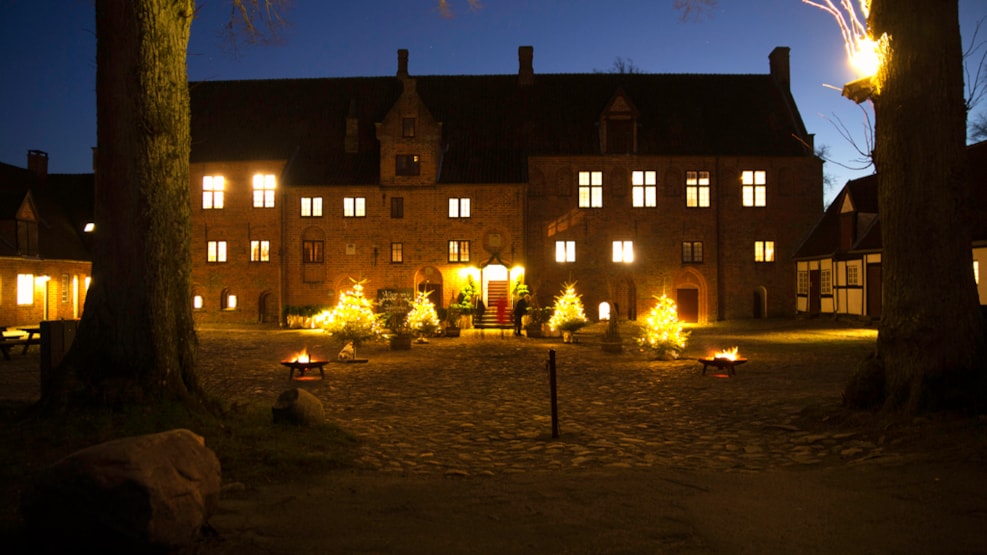 Christmas market at Esrum Abbey | History, atmosphere and coziness
It is possible to buy French specialities and the monastery's own products, as well as the possibility to participate in activities for the whole family when Esrum Kloster holds their atmospheric Christmas market.
Christmas market at Esrum Kloster and Møllegård
Esrum Monastery and Møllegård invite you to a Christmas market with lots of Christmas fun. The days take place on Saturday and Sunday, 25-26. November & 2-3. December 2023 from 10:00-17:00.
Board a host of delicacies. You can buy, among other things, raw milk cheeses, Trappist beer, pâtés, liqueurs, pickled fruit, marzipan, Christmas goodies produced by monks and nuns and other heavenly quality products from various Danish and French food producers.
Here you will find something exceptional for a Christmas present, for the table, beautiful handmade Christmas decorations for the house or the hostess - and get a good story to take home.
Find the Christmas present in the Klosterbutikken
The monastery shop has been expanded with, among other things, liqueurs, French delicacies, jams, cakes, etc. Everything is of high quality and perfect for either a host gift or on the table at one of the Christmas parties. There will also be an opportunity to buy decorative greenery and Christmas trees.
Drink mulled wine and monastery beer in the Møllecaféen
Møllecaféen serves Christmas treats, so take a break from shopping and enjoy a bite to eat. There will be sales of cold and hot dishes, sweets, mulled wine and frothy, freshly tapped monastery beer on tap. At the outdoor food stalls, you can take some quick food on the go and buy hot drinks and sweets.
Take the children to the Christmas activities.
During Christmas, you can meet the monastery's mediators and visit the exhibitions. There will also be pleasant Christmas activities for children and childlike souls, and the exhibition at the monastery is open both weekends and is incl. in the entrance fee.
Practical information
On the 25th-26th November 2023 at 10-17.00
On the 2nd-3rd December 2023 at 10-17.00
Entrance: Adults DKR 65,00.
Children 0-18 years: Free