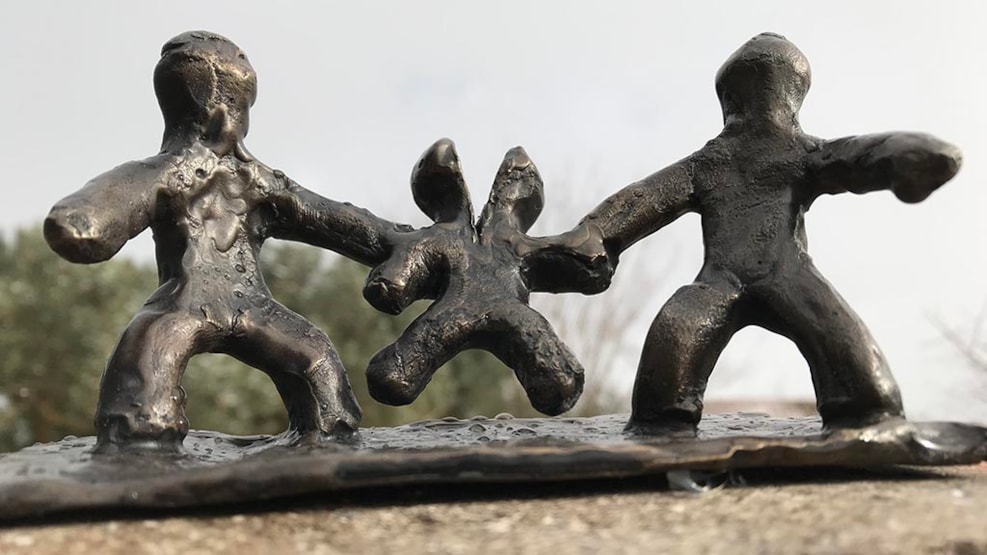 Artist Malte Vedel Kobborg
Malte Vedel Kobborg makes small figures in bronze on granite, and you can see his sculptures at his home, where he is happy to show around by appointment.
Malte Vedel Kobborg talks about his art:
"I make small and large sculptures to try to understand myself, my upbringing and my relationships with other people.
Contrasts, interrelationships and the often unclear symbolism I try to bring out in my figures give content and appeal to me. The process of creation is an important part of my understanding of what I do. The combination of working with wax and the dramatic casting with fire and molten bronze, allows me to emotionally get all the way around the figure."
Opening hours
Open by appointment. Malte Vedel Kobborg is happy to show around among his sculptures for both individuals and groups. Send an email to malte@kobborgs.dk to make an appointment.