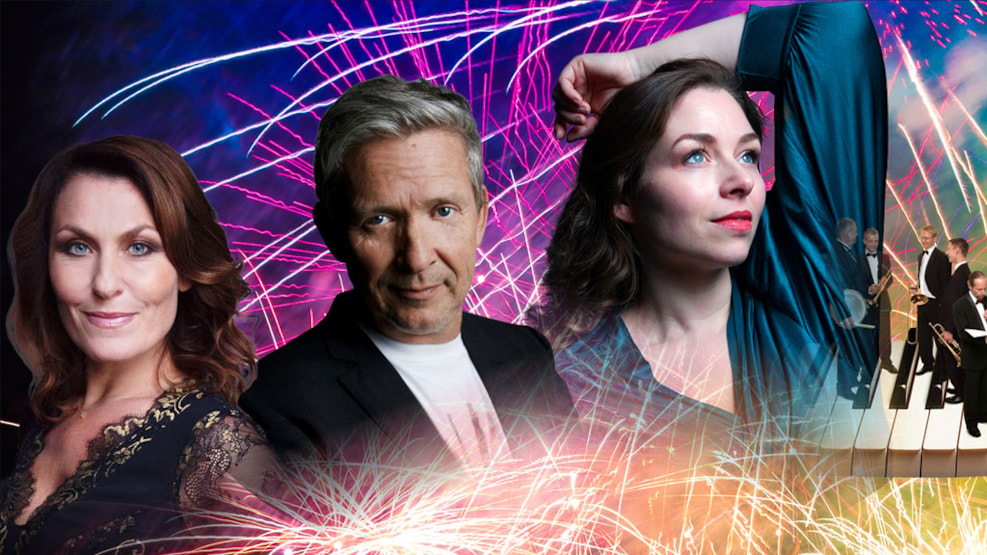 Årets store nytårskoncert
Wednesday 17 January.
Traditionally, the new year kicks off with the 'Big New Year's Concert of the Year' at MCH Herning Congress Center. And 2024 is no exception. The popular New Year's concert always fills the hall with lovely tones, a wonderful atmosphere and an enthusiastic and festive audience. This year's soloists are Anders Blichfeldt, Kaya Brüel and Frederikke Kampmann, and they are accompanied by the Promenade Orchestra under the direction of Bjørn Hyrup.
Anders Blichfeldt, who is known from the band Big Fat Snake and also as a successful soloist, took Herning by storm when he played one of the main roles in MCH's self-produced musical "We Will Rock You" at MCH Herning Congress Center in the spring of 2023. He has also played numerous popular Christmas concerts here.