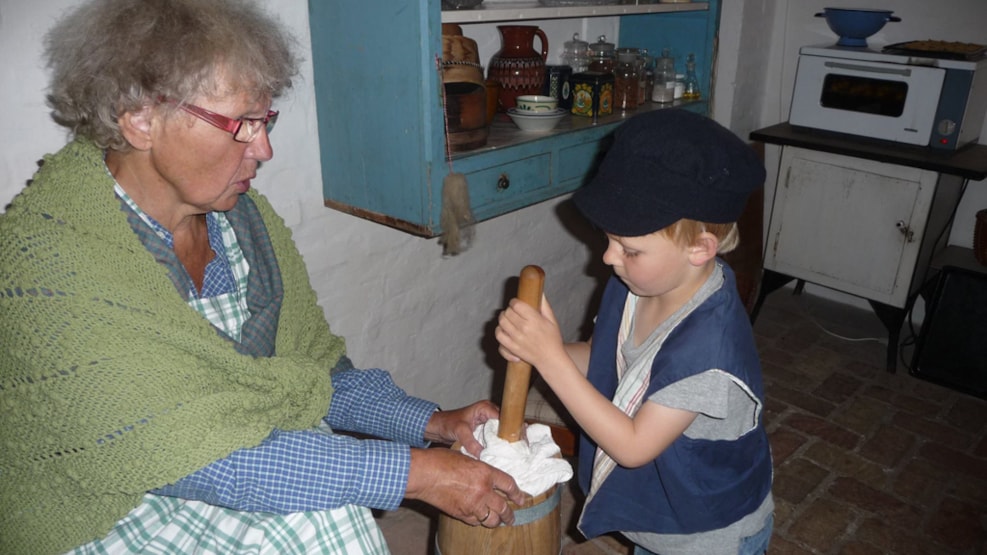 Amager Museum - Opening Hours
Amagermuseet consists of two farms located in St. Magleby, or "Dutch town" as the little village was called due to the Dutch immigrants who came to Amager in the 16th century. 

In the summer season, there are pigs, hens, geese, sheep and goats. The museum also has a lush farmer's garden with dahlias and other beautiful crop plants. 

You can also experience a unique exhibition of Amager suits with lots of exotic elements, or you can check out the interior in the old Danish-Dutch museum farm. 

Live like in the old days

Throughout the month of July volunteer farmhands and maids invite children and the young at heart to take part in the many farm tasks: laundry on the washboard, pancake baking in the kitchen, mending and knitting, feeding the animals, dredging and cleaning of vegetables and much more.

In return, the children will receive a fine conduct book with stars for each task.