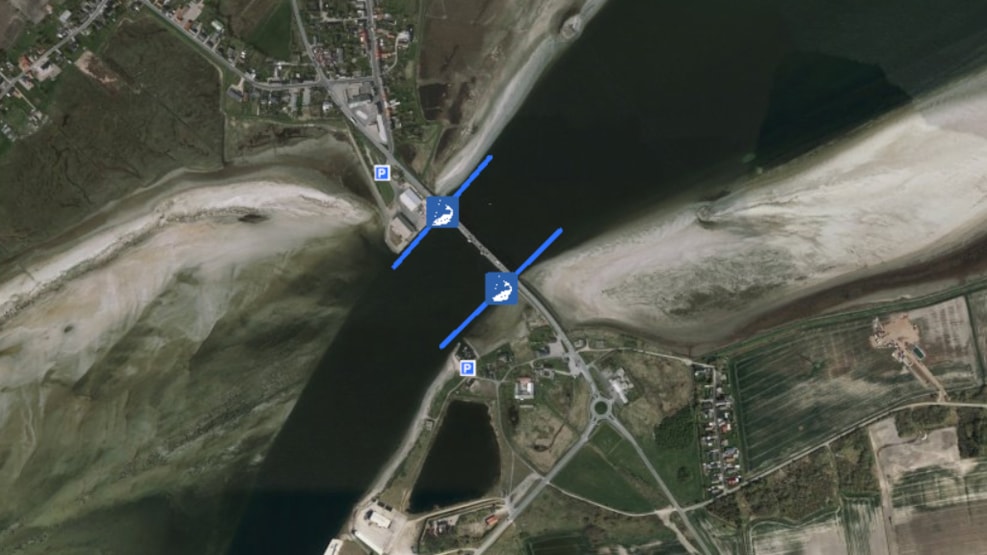 Aggersund Fishing Ground
Whether you're great at fishing or out in deep waters, Aggersund Fishing Spot is a place for everyone. With Løgstør and Aggersund Bridge on the horizon, this is a beautiful place to try and get a fish on the hook.
A ground with very strong current, since it is the narrowest place of the fjord. You can fish on both sides of the fjord and both east and west of the bridge. The bed is varied all the way to the channel, and the sea trout is often at the shallow water or the pass between the shallow water and the deep channel with strong current. During spring, many are fishing for herrings at the grounds, but wonder if not the trout eats a lot of the herrings? So does the seals. An obvious place to fish with herrings and not just for herrings.
NB! Annually preservation by Smakmølle Stream, southwest of the bridge.
Parking North: 150 metres from the bridge, Fjerritslevvej (GPS: 56.000831, 9.290598) 
Parking South: At the end of Gl. Færgevej (GPS: 56.997036, 9.293655)
Source: Havørred Limfjorden